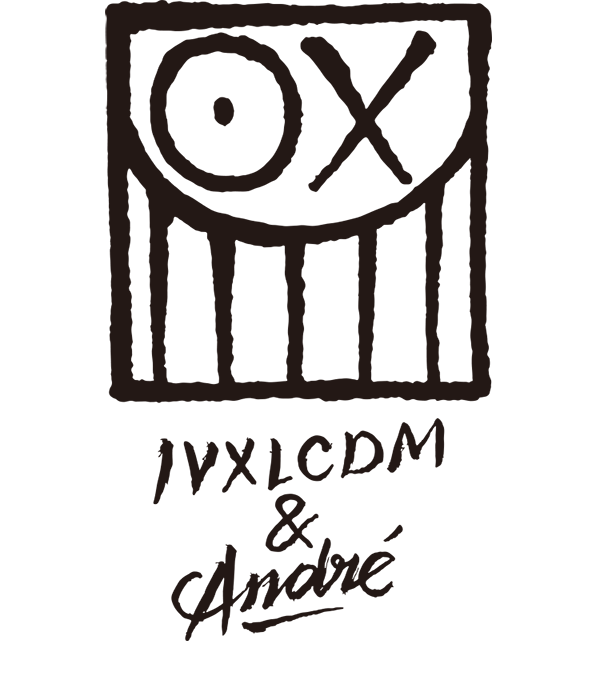 Louis Vuitton(ルイ・ヴィトン)やBALLY(バリー)、MAISON KITSUNE(メゾンキツネ)など、名だたるブランドとのコラボレーションを実現してきた有名グラフィックアーティスト André Saraiva(アンドレ・サレヴァ)とIVXLCDM(アイブイエックスエルシーディーエム)のコラボレーションジュエリーが完成いたしました。アイコニックなキャラクター〃Mr.A (ミスターA)をモチーフにK18GOLD製、SILVER925製のペンダント、ラペルピン、ブレスレットの計4型13種での展開を行います。世界的アーティストの作品という事もあり全てに シリアルナンバーが記載され生産数も限定したコレクションになります。価格はペンダントK18(S)43万円、(S)28,000円、(L)33,000円、ラペルピン18,000円、ブレスレット48,000円(税抜) 発売は2020年2月5日、新宿伊勢丹メンズ館6階メンズコンテンポラリー内で行われるIVXLCDM ポップアップスペースを皮切りに、2月8日からIVXLCDM六本木ヒルズ、3月4日から 阪急メンズ大阪2階ガラージュで販売を開始致します。
追記 2020年4月25日(土)12:00からIVXLCDMオンラインストアにて、4型13種の販売を行います。
2020年2月5日(水)発売 新宿伊勢丹メンズ館6階メンズコンテンポラリー
2020年2月8日(土)発売 IVXLCDM六本木ヒルズ
2020年3月4日(水)発売 阪急メンズ大阪2階ガラージュ D.エディット

*販売数量に達し次第終了となります。
*販売の予定は変更になる場合が御座います。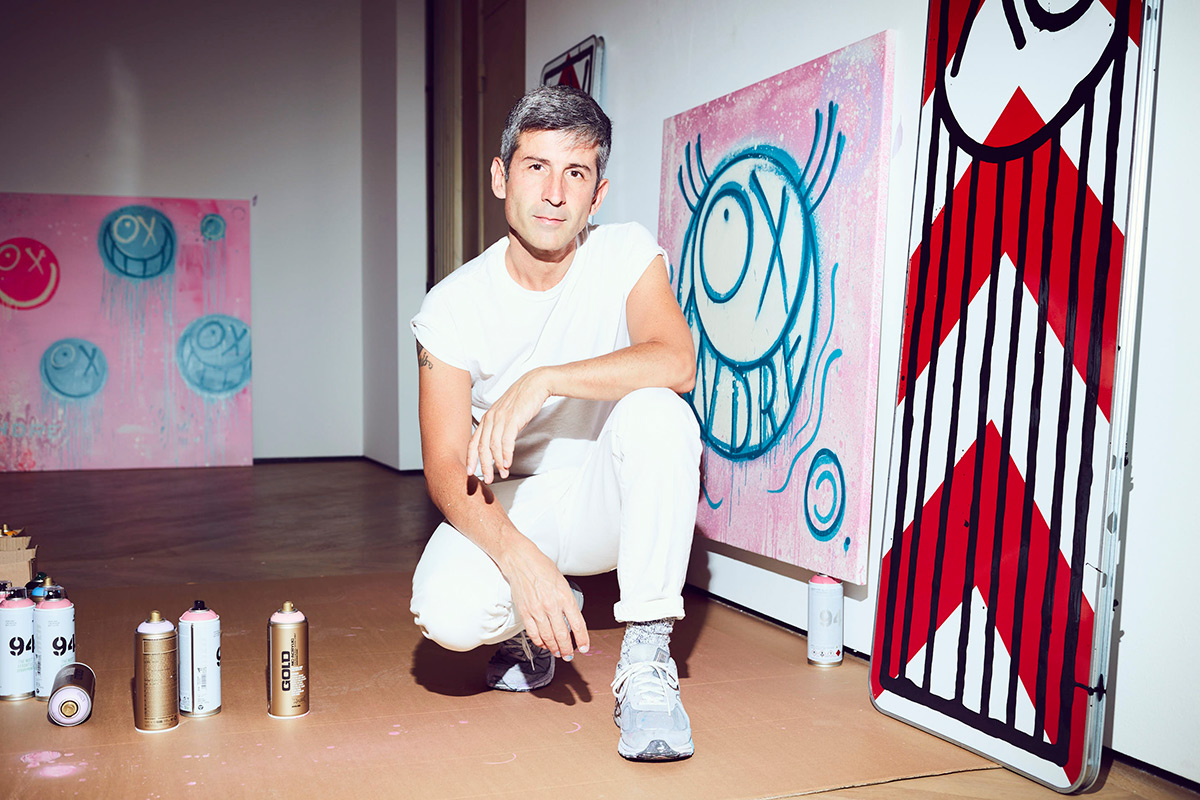 André Saraiva(Photo by Pierre Björk)

Graffiti was the first way André Saraiva made his mark on the world. He was born in Sweden, and grew up in Paris tagging his name on the neighborhood's walls as an urgent declaration of his existence. His works have been shown in museums and contemporary art galleries around the world, with a monumental wall of tiles installed in Lisbon in 2016. Now an established hotelier, restaurateur, and nightlife pioneer, André has never put away his spray can. In fact, he sees every one of his many ventures as part of the same irreverent lifelong art project. One that he always approaches with a wink—just like his iconic graffitied alterego,

Mr. A.
As an entrepreneur, since the 1990s, André has maintained a prominent place in Parisian nightlife: organizing parties, designing nightclubs, creating experiences. Since the early 2000s he has been partner and founder of hotels and venues between France, New York and abroad. In 2010, André began advising hotelier André Balasz as a creative consultant. He assisted in programing, designing, and curating the New York hot-spot "Le Bain" at Balazs's former Standard Hotel. The two are currently developing a hotel and restaurant together in upstate New York. His two hotels in Paris—Hotel Amour and Hotel Grand Amour— are an immersive celebration of Parisian art and culture. In 2015, he created Café Henrie,an art project and all-day café on Manhattan's Lower East Side. There he would invite his many creative friends to exhibit their work on the café's walls and throw parties for their fashion brands. He opened Miramar in a small fishing village outside of Lisbon in 2018. It serves as the perfect summer home where the food comes directly from the fishing boats on the beach. André is moving his focus to Portugal, where he intends to introduce his artistic community to the natural and cultural riches of the region.